Why Karen Findlay
In a marketplace where there's no shortage of consultants to choose from, here's why I believe I offer the solution you're looking for:
Strong academic and practical qualifications
My Botany degree from The University of Dundee and MSc from Wye College are complemented by extensive hands-on survey work over many years, providing you with the right blend of theoretical and practical knowledge.
Ability to fit in fast with your team
I offer you the capability to gear-up quickly when times are busy. As an independent, I can swing into action straightaway, working either in your offices or my own.
Experience with big and small projects
With over two decades of working on projects of all sizes behind me – from Scottish Power to a caravan park, and from Transco to a local housebuilder – I enjoy addressing challenges on every scale.
Fast, friendly and effective…or so I'm told!
I take pride in solving the most complex issues in a positive and proactive manner. And because you deal directly with me as the person doing the work, lines of communication are always clear.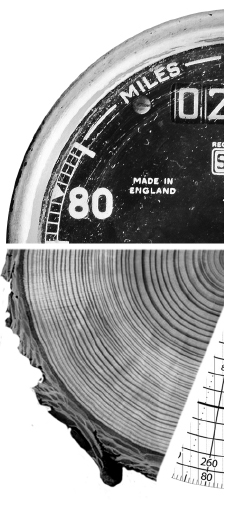 Karen's positive approach and eagle eye for detail played an important role in dealing with objections
Ecological Surveys
Practical
No more delays to planning applications because a species survey deadline is missed; I plan ahead to ensure you have the correct information, gathered at the optimum survey time, prior to submission.
In an area where both timing and meticulous approach are critical, I provide a comprehensive solution. I undertake enhanced Phase One habitat surveys, and having worked extensively on surveys for great crested newts, badgers and otters, I'm well placed to advise on these cases.
Highways Agency, A74 Evan Water Diversion Ecological Surveys and Implementation I undertook the ecological surveys prior to the A74 being upgraded to motorway standard, and the Evan Water being diverted. To compensate for habitat loss, I designed and implemented mitigation measures such as artificial otter holts, fencing to prevent otter access to the motorway, and landscaping with a high proportion of native shrub cover. This complex project involved liaising with engineers, landscape architects, fisheries consultants and machine operators on-site. I'm delighted to say that today, the Evan Water Diversion project is quoted as an example of good practice by the Scottish Government and SEPA.
Staffordshire County Council, Biddulph Inner Bypass Ecological Surveys and Public Inquiry
Wimpey Homes, Cambusnethen Housing Estate Habitat Survey and Public Inquiry
Countryside Council for Wales, Code of Best Practice for Hedgerow Management
Loch Earn Caravan Parks Ltd., Ecological Survey for the Extension of the Red Lion Caravan Park, Arbroath
Environmental Assessments
Professional
Free up your own time, knowing the complexities of your Assessment are in calm, experienced hands.
Now that planning authorities set ever more scrupulous standards, I offer the 'glue' to make it happen. A strong mediator, I liaise with the team of experts, co-ordinating the project as changes arise during the progress of the Assessment. Not only do I take pride in delivering your project on time, I ensure the work is presented in the most professional manner by writing the introductory chapters of your Environmental Statement.
Minorco Lisheen lead/zinc mine, Ireland, Environmental Assessment and Statement
My project management of this multi-facetted project involved working with a large number of sub-consultants, and demanded wide consultation not only in Ireland and the UK, but also South Africa. With my team, I co-ordinated external sub-consultants who undertook assessments for ecology, archaeology, air quality, noise, transportation, and a range of other impacts.
The scale of the project presented many challenges for the regulatory authorities – which meant I was regularly called upon to discuss the more controversial issues (such as potential toxic waste) with the relevant organisations. Compiled to tight deadlines, the Environmental Statement resulted in full planning permission being granted – and I find it rewarding to see the mine now operating as one of the largest zinc producers in Europe.
Scottish Power, Gas Storage Reservoir and Pipeline Environmental Assessment
Scottish Coal, Glentaggart and Wilsontown Opencast Coal Environmental Assessments
Morrison Quarries, Dunain Mains Sand and Gravel Quarry Environmental Review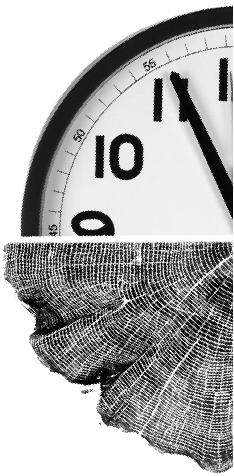 Karen provided a fast-track specialist reviewing service for us. She supplied an invaluable independent assessment of the quality of the documentation - supporting National Grid in an assessment of its commitments.
Environmental Document Review
Proven
Maximise your application's chances of success by making your client's task easier, and your presentation fault-free.
The success – or otherwise – of an environmental document depends greatly on its consistency, logic and presentation. I scrutinise documents before submission to planning – ironing out anomalies that may have occurred as the project evolves, ensuring a unified 'voice' from the many contributors involved, eliminating bias, summarising main implications and zapping typographical errors.
National Grid, Felindre to Tirley Pipeline
I wrote and produced a Commitment Review from a wide selection of environmental documentation for the proposed 200km pipeline between Felindre, north of Swansea, and Tirley in Gloucestershire. Following the Review, I produced a consistent monitoring programme to standardise the environmental proposals of a range of consultants, each of whom had addressed a different section of pipeline.
Scottish Power, Ardeer Wind Farm Environmental Statement
Scottish Power, Cruach Mhor Wind Farm Environmental Statement
Contact
To learn more about how I can help drop me an email at [email protected]
Do please get in touch even if you're still at the early planning stage of your project, as forward planning is always wise in our field. Also I can point you in the direction of many other useful contacts who'll help make your project a success.
I look forward to hearing from you.